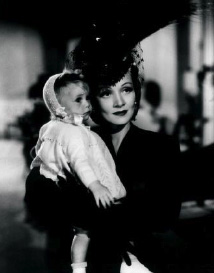 The story of the Twins and Marlene Dietrich

"In one sense, I began 'being in pictures' as an infant in front of the camera. My twin sister, Elly, and I, at the age of eleven months, alternated in playing the part of one baby in a Hollywood comedy, The Lady Is Willing, but before the film was completed, Dietrich tripped, and twisting to save the baby she was carrying, fell and broke her ankle. The traumatized twin babies (my sister and I) dropped out of the film – a baby boy was credited in the final production."
LIFE Magazine story:
Only in 2010 did I discover that there was a LIFE magazine article about the moment in the making of the film "The Lady is Willing" when Marlene fell and broke her ankle. The date of the issue of LIFE Magazine was our actual first birthday - September 8, 1941.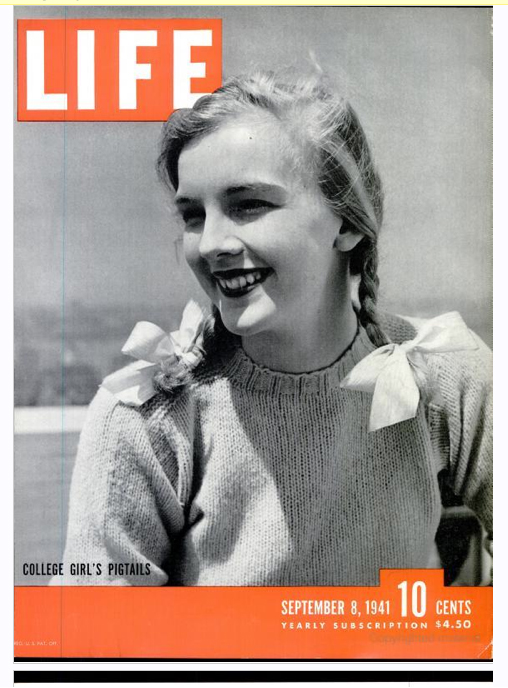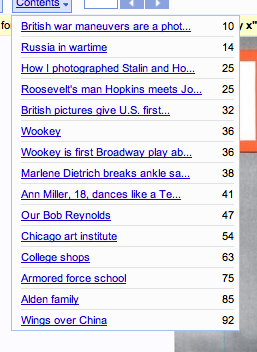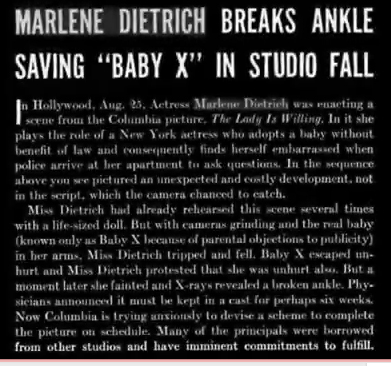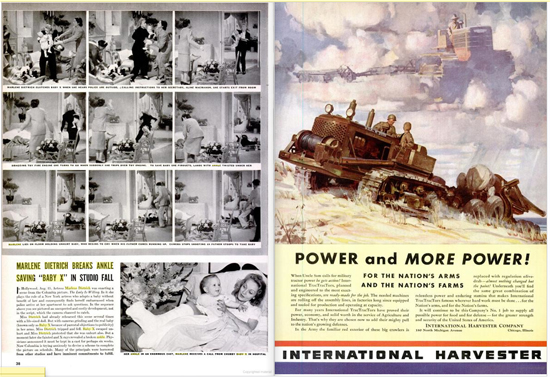 U-tube clip:
Here is a U-tube clip of the moment when Marlene fell. You can see the LIFE magazine article right here, below, and watch the U-tube clip at the link provided here.
http://www.youtube.com/watch?v=egs6TanVvP8&feature=related