Praise for Being in Pictures
Participation in panel discussion:
The View from Below: Photography, Innovation, and The Lower Eastside
On Tuesday, Dec. 7, from 1pm – 2:30pm, Deborah Dash Moore, Sara Blair, Margaret Olin, Rebecca Zurier and Joanne Leonard will hold a panel to discuss a photography exhibit curated by Sara Blair, "The View From Below: Photography, Innovation, and the Lower East Side." The exhibit is being co-sponsored by the Institute for Humanities and the Frankel Institute, and it is being held from Nov. 12-Dec. 17. Alumni Center, University of Michigan, 200 Fletcher St., Ann Arbor.
Author's Forum Presents:
Being in Pictures: A Conversation with Joanne Leonard and Sidonie Smith
December 01, 2010 (5:30 - 7 PM)
This evening's conversation explores the creative process and the ideas the work inspires.
Harlan Hatcher Graduate Library, Library Gallery, room 100, 913 S. University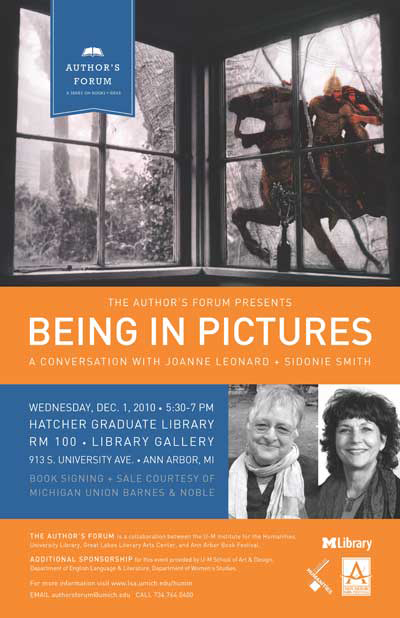 Author's Forum, December 1, 2010
University of Michigan
A conversation with Joanne Leonard about Being in Pictures
Introduction by Sidonie Smith
Being in Pictures is so many things. As something you hold in your hand it has heft, weight, authority. Visually it is stunningly beautiful. The black and white photographs studies in light and design and affect and the pleasures of looking. The pieces in color vibrant projects layering media and memory. The page layout contrapuntal. The narrative voice is one of intimacy, but also informative, analytical, the art practitioner as multilingual guide through the life story of a feminist artist. The conversation crosses media – a set of words talking to and about sets of images; but also each telling different stories, drifting to different effect and affect. The project is retrospective in two senses of the word: as an artist's retrospective of her work and as a life writer's construction of a past; but it also unfolds through a narrative present in which the artist looks once again at her work and talks to it.
Being in Pictures is a constellation of genres.
It is a kunstlerroman or story of an artist
It is an artist's retrospective of her life's experimentation with the image.
It is a family history
It is a story of mothers and daughters
It is a story of the female body, visualized, theorized, juxtaposed, remembered
It is an autoethnography of feminist art making
And it is a meditation on seeing, remembering, and making.
Artwork Included in Book: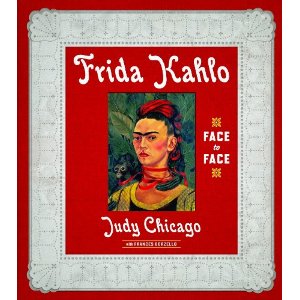 The beautifully produced, large and reasonably priced book below includes Joanne Leonard's work with a drawing by Kahlo on a fine, double page spread.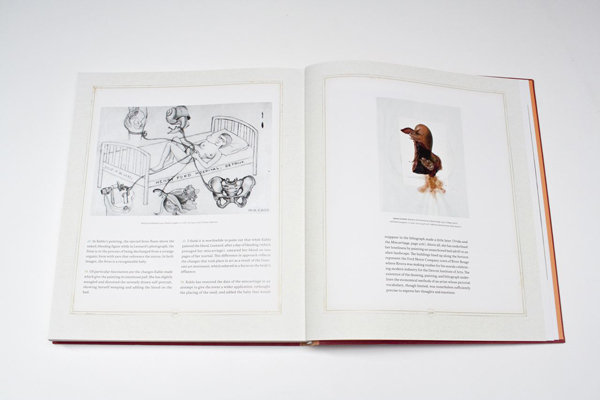 FROM THE FOREWORD
"Leonard's art is an undisputed success. Within the framework she calls 'intimate documentary,' she has proved that it is possible to move from 'the smallest picture in the show' to a twenty-two-foot collage, missing very few beats in between …The power of these images lies not merely in personal honesty and expressive talent but in the artist's clear-eyed acknowledgement of multiple truths."
– Lucy R. Lippard
COLLEGUES, CRITICS, & FRIENDS
Intimate is the perfect word to describe this remarkable and beautifully designed collection, our pick for the best art book published this year. The stylistically diverse photography, which ranges from documentary photographs to photo collages, is clearly the work of a singular artist. Joanne Leonard's work, linked by her feminist politics and her deep engagement with family, comprise an autobiography in which the pictures and accompanying text echo off each other, breaking open a most interesting life and the work of a major artist.
– Karl Pohrt, Bookseller, Shaman Drum Bookshop, Ann Arbor
"More than the gripping autobiography of a feminist, a mother, an artist and a witness to the tumultuous events of the last half-century, and more than a record of Joanne Leonard's innovative and brilliant career as a photographer, Being in Pictures opens for us, in the words of Leonard's most famous work, windows of vulnerability. This moving book, with its remarkably beautiful and disturbing photographs, draws us into the most intimate and revealing moments of the creative process."
– Marianne Hirsch, Columbia University
"Joanne Leonard's work and writing have the stamp of personal integrity that distinguishes her contribution to women's art and literature. She combines fragments of different images, most based on direct life experiences, to create new-often startling-meanings, and what always shines through is the honesty-the authenticity of voice, bringing Leonard to the forefront of artists-not just female artists-in this country."
– Anthony F. Janson, co-author of Janson's History of Art
"Joanne Leonard will play an important role in the history of twentieth-century culture, art and photo history for her daring and innovative subject matter... her complex and multi-layered works address women's life narratives, twinship, dementia, miscarriage, parenting, and the stages and conditions of female subjectivity."
– Griselda Pollock, Leeds University
Q & A with Joanne about Being In Pictures is available as a pdf at:
(Look under "On the Web" on the right side of the page.)
http://www.press.umich.edu/titleDetailDesc.do?id=17538
Joanne Leonard was interviewed on American Public Media's The Story with Dick Gordon on August 21, 2007.
Click here to see the photograph that Dick Gordon and Joanne Leonard discuss.
Review: E-Photo Newsletter
PHOTO BOOKS: LEONARD PHOTO MEMOIR AND FRAENKEL'S EDWARD HOPPER & COMPANY
By Matt Damsker
Issue 163 8/3/2009
http://www.iphotocentral.com/news/issue_arch.php (under Photo Books, at this location)

Turning personal experience into art is never easily accomplished, nor should it be. The line between what matters to us as individuals and what resonates universally--or at least a fair distance beyond our own parameters--is hard to cross, and so the autobiographical is often, and rightly, challenged as self-indulgent, steeped in sentiment and failing to provide the emotional distance that would allow an outsider to join and build on the experience. Everything from the poems of Robert Lowell or Sylvia Plath, to Neil Young's "Tonight's the Night, " to the dog photography of William Wegman can be argued to matter more to the artist than they ever can to the detached observer, and yet there's no denying that deeply personal subject matter can strike public chords and endure.

As this volume argues, Joanne Leonard's four decades of photography and collage is a strong example of just that. Though built from the honest and often painful detailing of her experiences, Leonard's art convincingly stands in for the challenged journey of modern womanhood, what Lucy Lippard calls in her introduction to this handsome volume, "a feminist story par excellence, and its guardian angel is the spirit of collage, which hovers over so much art by women." Indeed, Lippard cites Leonard's 1973 "miscarriage collages, though still not well enough known, [as] a feminist landmark."

There's no question that Leonard's project is an artistry of accretion, as her photography--sturdy, unpretentious black-and-white portraiture of family, friends, and domestic totems of the 1960s--moves outward, past her social documentation of Oakland, California's black population, and then ever more inward, toward images and collages that struggle with representational beauty, dark symbol and abstraction, and pure celebration.

Thus, Leonard's polemicized images of a nude, sleeping ex-husband--sculptor Bruce Beasley--observe a male reality that might be interpreted as dead to female/feminist stirrings, while the graphic bloodlettings and cruel symbolic penetrations of the miscarriage collages are powerfully intimate and palpably painful, yet light-handed enough, in their manipulation of image and relieving white space, to draw in and somehow even charm the viewer.

As Leonard's journey progresses through single motherhood, embodied in her photo-chronicle of her daughter, Julia, from infancy to young adulthood, to witnessing the death of her mother from Alzheimer's disease and her father from cancer, her collages are steeped in cosmic wrenchings and questionings. Ultimately, Leonard's collages become the signature of female experience--shards of feeling, thought, life objects, dream states, and indomitable will, all pulled across the canvas in a scrawl that challenges our view, our voyeurism, and our own sense of self.

Matt Damsker is an author and critic, who has written about photography and the arts for the Los Angeles Times, Hartford Courant, Philadelphia Bulletin, Rolling Stone magazine and other publications. His book, "Rock Voices", was published in 1981 by St. Martin's Press. His essay in the book, "Marcus Doyle: Night Vision" was published in the fall of 2005.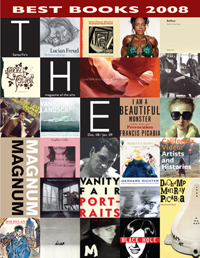 Review: THE Magazine of the Arts
Special "Best Books 2008" issue
December 2008-January 2009
Forty years of Joanne Leonard's personal history unfold through this book of first- person text and representations of her art. Known by those of us who have sat through art history survey courses, Leonard's striking Julia and the Window of Vulnerability constitutes a full-page chapter break in the 1991 edition of Gardner's Art through the Ages. Interestingly, Leonard's photo-collage is used in Gardner's to introduce chapter V, "The Modern World," a world that would include burgeoning feminism. As Linda Nochlin notes in Leonard's book, "One's whole notion of what art is all about can change in the process of examining women artists...." Leonard certainly helped change our definitions of photography—from documentary tool to autobiographical construction was quite a stretch forty years ago. Now it's so thoroughly acceptable that we have to remind ourselves of its innovative qualities when say, Hannah Höch was putting French collagists to shame with her charged works about politics and sex—multiple truths as foreword author Lucy Lippard frames it.
—KD (Kathryn M. Davis)
THE Magazine is Santa Fe's Monthly Magazine of and for the Arts concentrating on the local, regional, and national art scenes, as well as featuring articles, reviews and interviews on the performing arts, books, films, music, and important cultural issues of the day.
An Online book review at Lens Culture
"Being in Pictures, by Joanne Leonard, is an unusually successful "intimate photo memoir."
The book is arranged in wonderful groupings of photographs, collages and montages, all enlivened with short, articulate prose that interweaves a personal life story with the art. It is a quick, engaging read, and at the end, we feel as if we have known this artist as a friend for a long time
Jim Casper / Lens Culture
"Book's images rich in power, intimacy"
Sunday, March 30, 2008
"Why buy Joanne Leonard's powerful new "Being in Pictures: An Intimate Photo Memoir''? For starters, reading it is like sharing a glass of wine with a smart, thoughtful new friend who has a sharp sense of the absurd; who's decided to open her heart to you about family, relationships, work, loss, love and the many complexities that bind us together - and who happens to be a world-class artist."
Mary Morgan / The Ann Arbor News
"Darkroom's Gone but Not Memories"
September 27, 2007
"At the time, it seemed so common-sensical ... Joanne Leonard, a widely published photographer who's a tenured professor of art and women's studies at the University of Michigan, hadn't used her home darkroom in years.
In the new era of digital cameras and programs even zippier than Photoshop, why would she?
So when workers fixing a crack in her basement floor early this summer said they'd have to remove the darkroom to finish the job, Leonard, 67, didn't think twice."
Read the full article, see photograph...
Michael H. Hodges / The Detroit News
112 Workshop
Before Greene Street Recording, 112 Greene Street was the home of the 112 Workshop, a collective that began in 1970 when Jeffrey Lew, an artist with boundless energy and charisma, opened his raw ground floor and basement space at 112 Greene Street in Soho, to a loose knit community of artists, known and unknown.The artists had complete control over their shows and the freedom to do anything to the space itself. What resulted was an anarchic flow of installations and events that acted like a magnet, bringing in dancers, musicians, poets, filmmakers, video and performance artists. Conventional distinctions between art making and art exhibiting naturally dissolved. Disciplines were shared and new forms evolved in the casual but charged ambience of 112's decrepit, elegant space.The artists who participated, reads like a who's who of contemporary artists including: Joseph Beuys, Chris Burden, Philip Glass, Dennis Oppenheim, Gordon Matta-Clark, Richard Serra, Marisol, James Rosenquist, Italo Scanga, William Wegman, Laurie Anderson, Billy Apple, Jacki Apple, Al Loving, Kate Millet, Richard Mock, Michael Balog, Chuck Close, Larry Rivers, Patrick Ireland, Joanne Leonard to name but a very, very few.
http://www.endlesslovecrew.com/?p=33
Eventually the 112 Workshop became White Columns gallery.
www.leftmatrix.com/112whitecol.html
www.whitecolumns.org